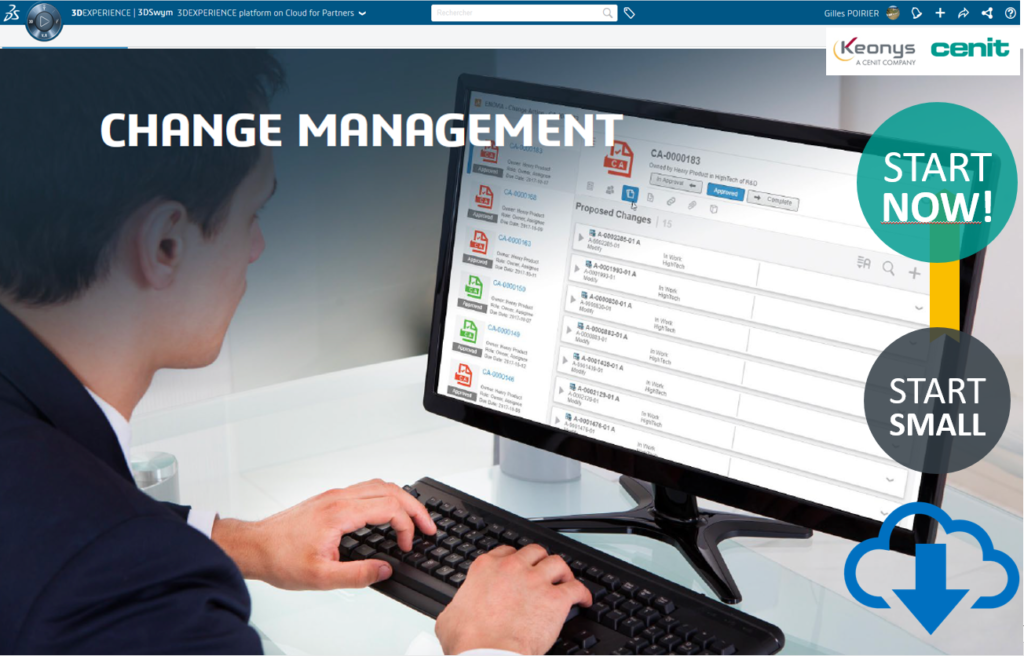 Collaborate, manage and share your product data and drive your change management processes.
KEONYS launches a four-part webinar series to discover all the advantages of the 3DEXPERIENCE® platform for small and medium businesses. This last webinar of the series is dedicated to the use of 3DEXPERIENCE® in industrialization and engineering.
Engineers, discover how to manage, collaborate and share in real time the product engineering structure up to validation!
If you are looking for a collaborative solution to manage the product development process from the design phase to the production phase, our webinar dedicated to the 3DEXPERIENCE® platform is for you! 
The 3DEXPERIENCE® platform will allow you to manage the engineering structure of your products from A to Z: from its definition to its validation. All this within a platform where several professions work together in real time. 
You will be able to ensure follow-up and continuity between the different teams: the design office, manufacturing, production, etc… One of the main advantages is that you will be able to work in collaboration with all the actors of the project. This multi-disciplinary environment will result in considerable time savings. You will be able to integrate elements, trace the impact and verify the applicability of the modification processes on the product structure. 
Thanks to the 3DEXPERIENCE® platform, you will be able to ensure digital continuity from design to manufacturing through the product engineering structure. Don't wait and register to attend our webinar. KEONYS experts will give you a detailed presentation of the solution and answer all your questions!