OUR MISSION
KEONYS is Dassault Systèmes' #1 value-added reseller in the world and deploys the entire software portfolio for its clients: CATIA, DELMIA, ENOVIA, SIMULIA, 3DVIA, the 3DEXPERIENCE® platform and SOLIDWORKS®..
KEONYS is a major provider of support and consultancy services for companies involved in digital transformation in line with the objectives of France's Industry of the Future plan.
OUR REFERENCES
EPSYL-ALCEN mobilizes digital technologies in the service of physics. We provide our customers with a unique expertise to model their systems.
Thibault ARDHUIN, Industry 4.0 Manager, EPSYL-ALCEN
Numerical simulation is essential to reconcile the design of a high-performance running shoe with a reduced carbon footprint.
Guillaume Meyzenq, Senior Vice President SALOMON Running, Outdoor & Sportstyle
Using the 3DEXPERIENCE® platform in the cloud allowed us to deploy the platform faster than expected.
Alain Thebault, IT application project manager, SOGEFI Gestion
In 2020, we decided to reshape our IT solution landscape, moving to one centralized information management system for new packaging developments. We identified the 3DEXPERIENCE® platform from Dassault Systèmes
Steve WINDELINCKX - Packaging Design and Innovation Manager at PLASTIPACK
Using 3DEXPERIENCE® on the Cloud allowed us to deploy the platform faster than we expected.
Antoine Clerel-Moreau, Mechanical Engineer at SAVOY ELECTRONIC LIGHTING
We are managing a project based on innovation. To succeed, we needed one single collaborative system to simulate the behavior of the airship and the different systems to be able to validate the design before certification, manufacturing, assembling, operating and maintaining.
Nicolas Weisse, Overall Airship Design Leader at FLYING WHALES
Dymola helps us to design and optimize the next generation heat pumps using low GWP (Global Warming Potential) refrigerants.
Alain GEVAUDAN - Director of the Studies and Training Division at CETIAT
The 3DEXPERIENCE® allows us to reach our R&D objectives more quickly. This is part of our strategy to relocate our manufacturing know-how in France, relying on our teams of course, and on the digital resources with the technical support of KEONYS.
Ghislain Pipers, CEO at SAMAYA®
OUR OFFER
DASSAULT SYSTEMES SOFTWARE
KEONYS is committed to deploying the best Dassault Systèmes solutions for Product Lifecycle Management within your company: from design to manufacturing, including simulation and 3D database management.
+
CONSULTING AND SUPPORT
From the need to the deployment through the roadmap, KEONYS puts its experts at your service to support you on a daily basis, understand your expectations and offer you the solutions best suited to your requirements and budget
+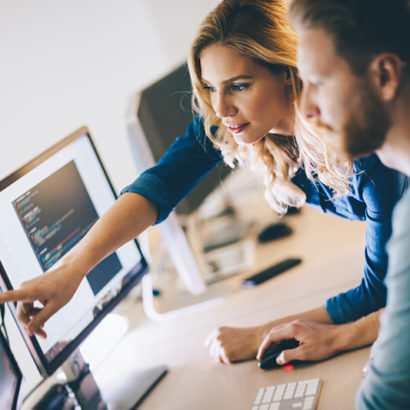 TRAINING
KEONYS has a complete standard training catalogue on all CATIA, DELMIA, ENOVIA, SIMULIA and 3DVIA solutions from Dassault Systèmes.
+