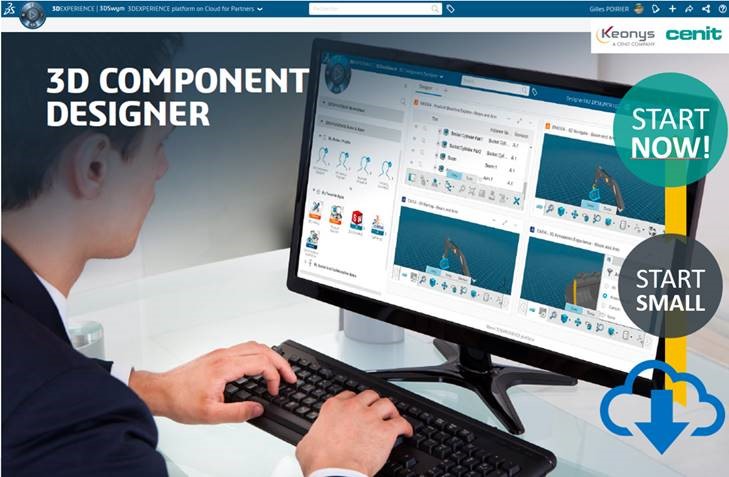 Manage, collaborate and share your CATIA V5 design data in real time.
KEONYS launches a four-part webinar series to discover all the advantages of the 3DEXPERIENCE® platform for small and medium businesses. This second webinar is dedicated to the use of CATIA V5 within 3DEXPERIENCE® by designers.
For product design engineers, CATIA V5 is an essential tool. What if the 3DEXPERIENCE® collaborative platform allowed you to go further? Imagine exchanging and working with your collaborators remotely, following a project with the other members of your team on a secure platform. The advantages are numerous: working from home, access to all project documentation, no loss of information, time saving… 
Register and discover how the 3DEXPERIENCE® platform will allow you to manage your technical files by integrating CATIA V5 design data during our webinar!
You will discover a platform that allows you to collaborate with several people on a project and that meets your needs and quality requirements as a designer. The 3DEXPERIENCE® platform environment is specially designed to allow you to manage your digital models in a multi-project way as in CATIA V5. You will be able to work on the structure of your CATIA V5 product and then share it so that your collaborators can access it. 
The 3DEXPERIENCE® platform has many other advantages to offer you. KEONYS experts will give you a presentation of the platform and answer all your questions. What are you waiting for?