Webinar : Discover the solutions that will help you in your tomorrow's projects!
KEONYS is pleased to present its webinar's scheduled for the 1st quarter of 2018. Enjoy this opportunity to (re)discover the main KEONYS' offers, Dassault Systèmes' softwares, and discuss with our experts.
Book now your next rendez-vous ! Select your subject, and register (further session are still not opened, you can pre-register and we will let you know when they open), you will receive soon your access codes.
Tuesday, 6, February, 2018: Discover DELMIA Ortems Packaging solution by Dassault Systèmes
Tuesday, 20, March, 2018: Discover DELMIA Ortems Complex Manufacturing offer by Dassault Systèmes for the Aerospace & Industrial Equipment
–> Pre-registration
REPLAY: Discover the 3DEXPERIENCE® Platform & Cloud by Dassault Systèmes
(French session only)
–> Registration

Tuesday, 13, March, 2018: Presentation of the MY 3DEXPERIENCE® Platform by Dassault Systèmes
–> Registration
Tuesday, 20, February, 2018: Discover the CDA (Company Digital Alignment) solution by KEONYS to support your digital transformation
–> Registration
Tuesday, 27, March, 2018: Discover all KEONYS trainings for the Aerospace actors
–> Pre-registration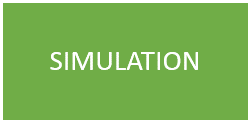 Tuesday, 6, March, 2018:  Discover the latest news of SIMULIA, by Dassault Systèmes
–> Registration