Plastipak has been a global leader in the rigid plastic packaging and recycling industries for over 50 years. Engaged in packaging manufacturing and recycling solutions, the company has over 40 sites in North and South America, Europe and  Africa.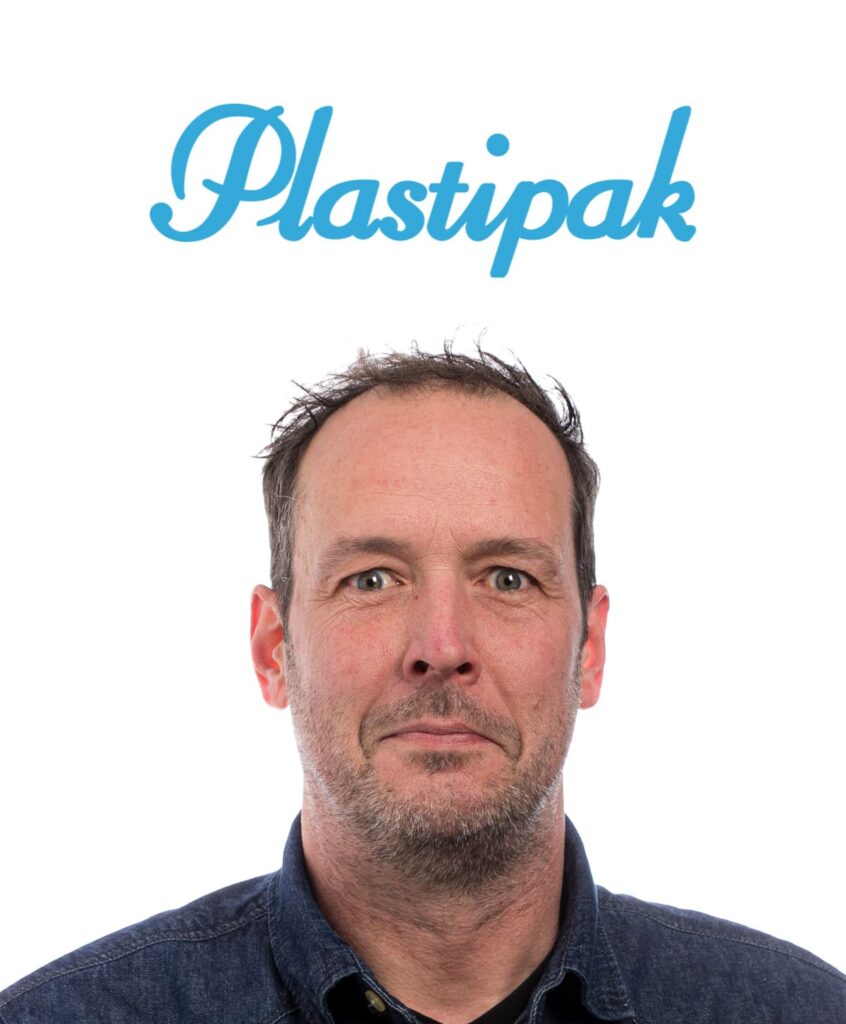 Aware of the crucial role packaging has to play in our society, Plastipak opted for the cloud-based 3DEXPERIENCE® Platform from Dassault Systèmes to ramp up challenging and sustainable projects.  Based on the DPA (Digital Process Assessment) methodology developed by CENIT-KEONYS, the company now has a clear PLM vision through a detailed roadmap to better address its needs and accelerate its growth.
Steve Windelinckx, Plastipak's Packaging Design & Innovation Manager, explains the value he expects from digital transformation.
CENIT-KEONYS: Can you describe the company's activity and its main industrial challenges?
Steve Windelinckx: Plastipak is a global leader in the rigid plastic packaging and recycling industries. For more than five decades, Plastipak has focused on advanced innovative technology, superior packaging products, and most of all, its valuable customers.
With innovation as a key driver, Plastipak operates at more than 40 sites, and 4 recycling centers across the globe with operations throughout North America, South America, Europe and Africa. More than 6,000 employees consistently work to develop and produce packaging products that inspire choice, provide value and are sustainably balanced.
The creative and technical packaging teams in Plastipak's Global Capability Center and its three Packaging Development Centers (US, EU and SA) collaborate to innovate and reinvent methods, technologies and materials to create sustainable packaging solutions.
As a leader in the packaging industry, Plastipak faces many challenges in the areas of production, innovation and sustainability.  We are fully committed to sustainable product and service initiatives to reduce our product's impact on the environment, for example, using new materials to develop new packaging and, of course, our extensive bottle recycling capability.
From a development point of view, several factors are driving the demand for an innovation process to develop smarter and faster packaging solutions to market; smarter production, increasing customer and consumer expectations  and a growing number of development projects in diverse markets. Collaboration across Plastipak's development groups is key to create an environment where designers and engineers can fluently share knowledge to launch new developments in the most efficient and valuable way.
From an industrial view, a consistantly high focus on efficiency, quality and sustainability requires quick, reliable and knowledge based decision-making in the process of launching and manufacturing new products in the rapidly changing world of FMCG (Fast Moving Consumer Goods).
CENIT-KEONYS: Can you explain your main motivations to select the 3DEXPERIENCE® platform?
Steve Windelinckx: Plastipak has been active in the development and manufacturing of rigid plastic packaging for the last fifty years. Leadership in innovation, trends and technology has always been key to our business.
Today, the Packaging Development Center (PDC) in Europe, needs to update its development systems and databases to help stay on top with new and valuable packaging developments and solutions. Data is scattered across various databases, a multitude of document templates, our CAD system and emails. Plastipak needs more efficient management of data to reach an even better control over the development processes.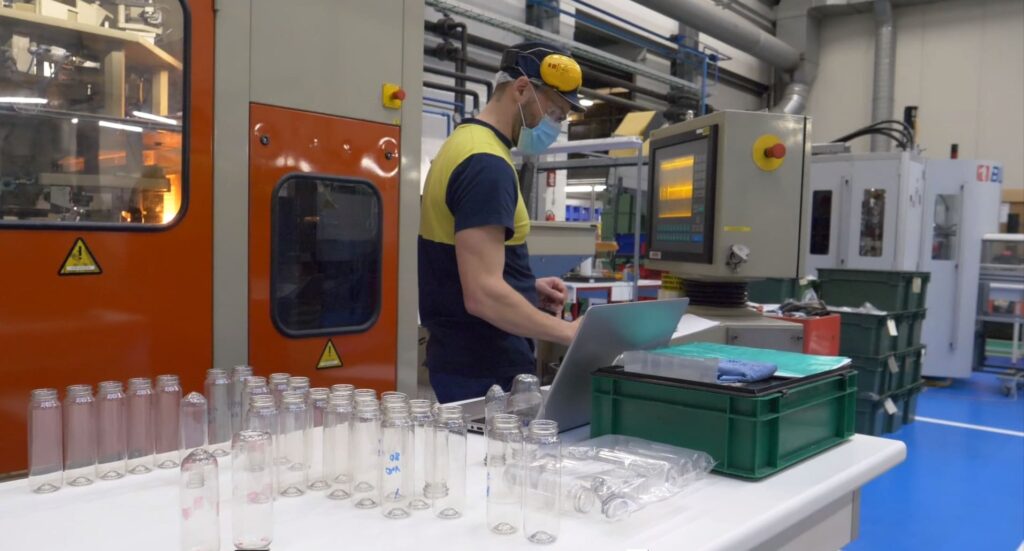 In 2020, we decided to reshape our IT solution landscape, moving to one centralized  information management system for new packaging developments. We identified the 3DEXPERIENCE® platform from Dassault Systèmes, as being best to suit our needs, and facilitate a change to:
Provide a global view on our project information and evolution
Rationalise multiple systems in to one
Implement a scalable, step by step solution within our business processes
Enable more extensive collaboration than today
Use over multiple sites (Belgium, Czech, UK, Italy)
Facilitate the use of global development processes (Plastipak's CTM process)
Track approvals and change notices
Provide a 360° view on product and development projects
Smart document management
Efficient knowledge share
Enable easy reporting and live project status views (KPIs)
CENIT-KEONYS: What are the main areas that the DPA has highlighted?
Steve Windelinckx: The DPA performed in conjunction with CENIT-KEONYS prior to selecting the 3DEXPERIENCE® platform was very useful in identifying areas of potential efficiency and harmonization in our current PLA business processes, over the multitude of systems in place today.
The DPA mapped our processes and highlighted some areas of improvement:
The complex interaction of process flows with different stakeholders
Variety of systems and file storage to manage documents and data used throughout the development process
Multiple project identifiers through all the processes
Data is dispersed over multiple templates, forms and databases
The DPA identified that our objectives can be managed by the 3DEXPERIENCE® platform, with a focus on efficient collaboration and optimized development speed:
Consolidation of the company's documents and data in to a single database
Manage and review projects progress in one single view, according to Plastipak's development process
Harmonize change process and optimize code assignation
In line with these objectives, the DPA reinforced the decision to implement the 3DEXPERIENCE® platform in three major phases.
CENIT-KEONYS: How did the collaboration between Plastipak and CENIT-KEONYS teams go?
Steve Windelinckx: Plastipak Europe and CENIT-KEONYS have been working together for several years on CATIA and SIMULIA implementations. After the presentation of the 3DEXPERIENCE® platform, we decided to extend our collaboration from CAD to PLM development.
And from the side of CENIT-KEONYS?
Robert Boxho, Project Manager at KEONYS: The Keonys and Plastipak teams are working together very constructively.  Plastipak is fully committed to meeting its industrial challenges and as such, is determined to move forward and make this project a success. The packaging industry is rapidly evolving to satisfy new user requirements and we believe digital transformation through the 3DEXPERIENCE® Platform will be a key growth driver for Plastipak.
CENIT-KEONYS: What are the next steps of your project? 
Steve Windelinckx: A phased approach has been set out for the implementation of the 3DEXPERIENCE® platform at Plastipak's PDC Europe.
Phase 1 focuses on replacing and streamlining the multitude of systems and templates:
Set up of infrastructure, people & organization and security
Full PDC EU collaboration: workflows, approvals and task management
Project management
Document management with MS Office integration
Testing management (sampling and lab requests)
Once this is implemented and fully operational, we plan to move on to the next part of the roadmap established by the DPA.
If you want to know more about Plastipak experience, download the DPA Flyer