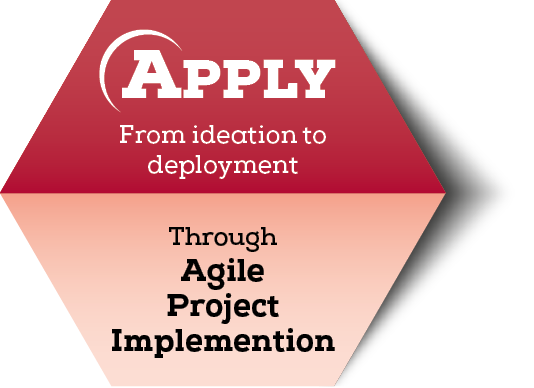 An ideal solution to safely implement a flexible and scalable collaboration platform
How to manage and access in real time the status of your product development project
Based on 3DEXperience, this offering allows you to access the real-time status of your product deployment project as well as its related technical specifications at any time.
For wide scale project deployments among our industrial clients, KEONYS consultants have identified common practices in document management and the configuration of technical specifications by the various multi-site project teams, research departments, procurement departments and production.
KEONYS offers you an "Agile Project Implementation" express pack, as a fixed-fee service allowing for handover to occur within three months at a maximum. This pack includes defining the parameters of these common practices, and it provides three profiles with the following shared functionalities:
Management and control for consistency of technical specifications per project

Use of roles that manage access rights and rights for making changes to information

A multi-site, intuitive Web 2.0 platform that provides a frame of reference serving to unite teams

Secure, open, flexible and scalable architecture facilitating interaction with the IS

Preconfigured, scalable solution that is compatible with DS strategy
Designer profile



Immersive integration of your CAD data with their properties

Management of versions and revisions, codification and the uniqueness of data

Functionality relating to electronic signatures of plans
Engineer profile



Management of versions and revisions, codification and the uniqueness of your product items

Management of your company's approval and change cycles

Nomenclature import functionality

Cloning functionality for full nomenclatures
Project Manager profile



Management of the project portfolio and merging, per program, of all associated data

Dashboards allowing for monitoring of your projects' key indicators

Structuring the WBS and detailed administration for tasks (planning, resources, deliverables)

Management of project models, importing and cloning

Capturing weekly time sheets and monitoring of the progress of activities

Checking tasks when milestones are reached
We offer you an express package with a lump sum benefit for an ownership in 3 months.