One of the main trends in the medical equipment manufacturing sector lies in making treatment accessible to the general public whilst controlling costs.
The emergence of locally-deployable solutions that can be used by the medical profession is enabled by:
The evolution and democratization of advanced technologies derived from electronics

The evolution of IT and imaging

Their miniaturization and portability
This major evolution gives rise to increased complexity with regard to the systems and equipment to be developed. It also brings about a significant change in the regulations that will inevitably need to be instituted.
Furthermore, innovation must be economically cost-effective since companies compete not only on products to be brought to market but also on registered patents.
As a result, the development times of these products must be optimized, whilst innovations to protect and enhance expertise must be specified as early as possible.
OUR OFFERS
KEONYS has developed special relationships with many customers and partners in the Medical sector. Our technical consultants take part in large-scale international PLM implementation projects. They are experts in business practices and will provide you with the following consulting or operational services:
Assessment of your information system and definition of a PLM roadmap and an implementation strategy
Implementation and adoption of your PLM information system through the integration of high-performance software and configured modules in order to address industrial challenges

.

Implementation of methodologies and good practices according to your industry sector, your business operations and your PLM projects

.

Post-deployment support and skills development via our technical support center and our training center
STAKES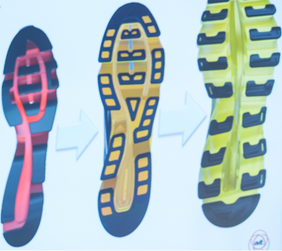 Innovate, in particular via the miniaturization of products but also the integration of new technologies (on-board software, information systems, telecommunications/Internet) which require the expertise of a product architect
Adapt to constantly-changing regulations. This requires companies to notably adapt their New Product Introduction (NPI) processes
Manage production in low-cost countries so as to reduce manufacturing and assembly costs, whilst remaining capable of controlling detailed specifications and product definition and of preserving its expertise
Meet patients' demands via

online access to information and medical monitoring
BENEFITS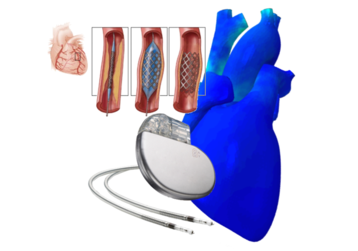 Our PLM solutions enable companies from the medical sector to:
Improve the definition quality of your product portfolio.

Ensure that your products are compliant with functional, technical and regulatory requirements.
Increase the flexibility, modularity and portability of the product solutions, engineering studies and production facilities to be implemented
Improve the efficiency

of NPI (New Product Introduction)

and NPD (New Product Development) processes

Reduce the times, costs and engineering risks inherent to an acceleration in the TTM (time-to-market)

Control risks

related to service and warranty packages
SOLUTIONS
Thanks to its expertise in the medical equipment and instruments sector, the success of its transformation projects with manufacturers and to its partnerships, KEONYS can help you with the deployment of PLM solutions that will enable you to:
Manage your product portfolio and technological platforms to better react to market demands and control the variability of the product portfolio
Manage product compliance (and non-compliance) to current rules and standards.

Manage modifications (ECR/ECO), CAPAs and quality procedures
Support and address the challenges posed by the entire product design cycle - from the initial stages, engineering, manufacturing, subcontracting and service - using a single global collaboration platform.

Involve all stakeholders as early as possible so as to devise and validate new service or product concepts, deploy new technologies and reduce the TTM.

Compile, validate and share information in a structured engineering repository

, thereby increasing its re-use.

Favor an industry approach to the standardization of processes to be equipped with tools and the infrastructures to be deployed.
ASK FOR A
SPECIALIST'S AUDIT