The High-Tech industry brings together all manufacturers of highly technical products aimed at both professionals and private individuals
This sector calls for constant innovation and a quick launch on the market of new solutions.
Development times and costs and the risks inherent to accelerating the TTM (time-to-market) need to be reduced
OUR OFFERS
KEONYS has developed special relationships with many customers and partners in the High-Tech sector. Our technical consultants take part in large-scale international PLM implementation projects. They are experts in business practices and will provide you with the following consulting or operational services:
Assessment of your information system and definition of a PLM roadmap and an implementation strategy
Implementation and adoption of your PLM information system through the integration of high-performance software and configured modules in order to address industrial challenges
Implementation of methodologies and good practices according to your industry sector, your business operations and your PLM projects
Post-deployment support and skills development via our technical support center and our training center
STAKES
The High-Tech industry is constantly changing, and presents several types of challenge:
The convergence of IT, telecommunications and media businesses where the internet is playing an increasingly central role.
A global economy where sustainable development and regulations are calling for the emergence of new generations of intelligent "green" products
An evolution of economic models accelerated by the erosion of profit margins on traditional services, increased competition and expectations of innovative solutions. These solutions are constantly integrating technological developments from different horizons and the arrival of new market actors
The complementarity of the "general public" and "professional" markets in terms of revenue, profit margins and also products and technologies (M2M, NFC), in particular to satisfy the high demands for communication coming from the tertiary industries.
BENEFITS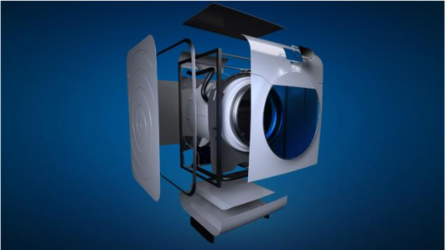 Our PLM solutions enable companies from the High-Tech sector to:
Better manage customer demands in response to market needs
Focus on innovation and quickly and constantly bring new, innovative services to market whilst maintaining control of content and intellectual property
Control the complexity of products and systems
Increase collaboration and the re-use of "business assets" to reduce costs - from the launch of the product to its operation - and the associated risks
Enable flexibility, modularity and portability of engineering, production and services on company and subcontractor sites, whilst complying with increasingly strict international and local regulations
Improve the quality of the product portfolio definition
Ensure that their products are compliant with functional, technical and regulatory requirements
SOLUTIONS
These major changes require a global transformation of companies' operational processes and models, across all internal business operations and extending to all the communities associated with product development.
Thanks to its expertise in the High-Tech sector, the success of its transformation projects with manufacturers and to its partnerships, KEONYS can help you with the deployment of PLM solutions that will enable you to:
Support and standardize operational processes

Compile, validate and share information in a structured engineering repository, thereby increasing its re-use

Involve all stakeholders as early as possible so as to devise and validate new service or product concepts, deploy new technologies and reduce the TTM

Manage the product portfolio and technological platforms to better react to market demands and control the variability of the product portfolio

Simulate products to carry out reliability and performance target specifications
ASK FOR A
SPECIALIST'S AUDIT